Here is our group.(from left to right.. Miss Laura Martinez, me.. "Foxer", Mr. Jaime Lopez-Nakamura, Willie, and the enchanting Mrs. Lisa Reid).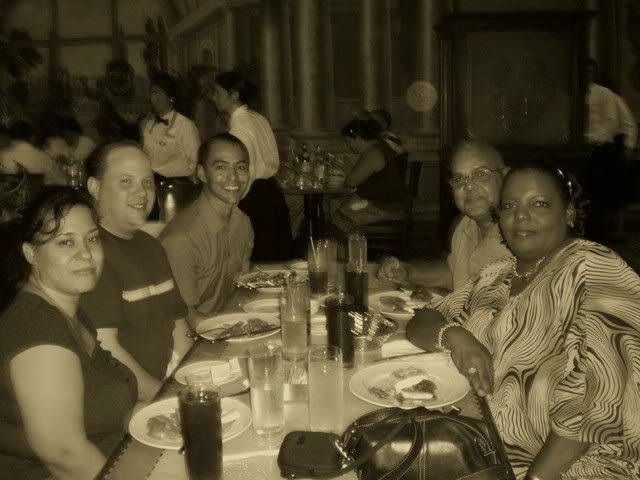 I do believe the menu has changed since we dined there for the preview in late August '07.

For my appetizer I ordered the Proscutto (a rather large and delicious portion) and melon. For my entree I ordered the grilled marinated steak w/ arugula salad, which was most flavorful. We were all very pleased with our meals. No complaints at all!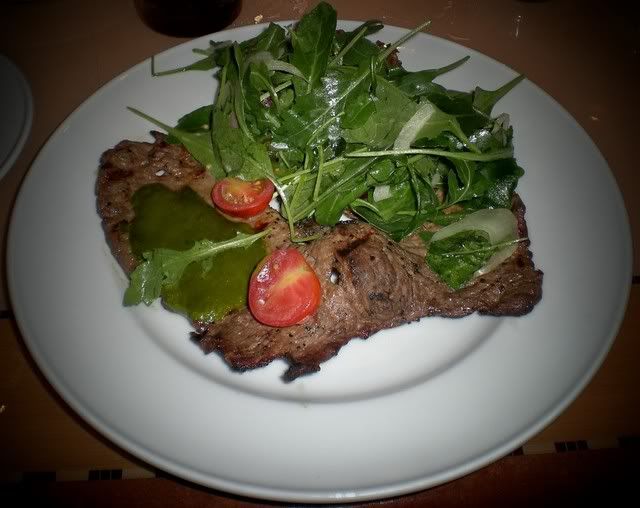 Here were the desserts we ordered. Oh mah' gawrsh' we were so full of dessert!




This was a fried confection of some sort, served with chocolate and vanilla sauces..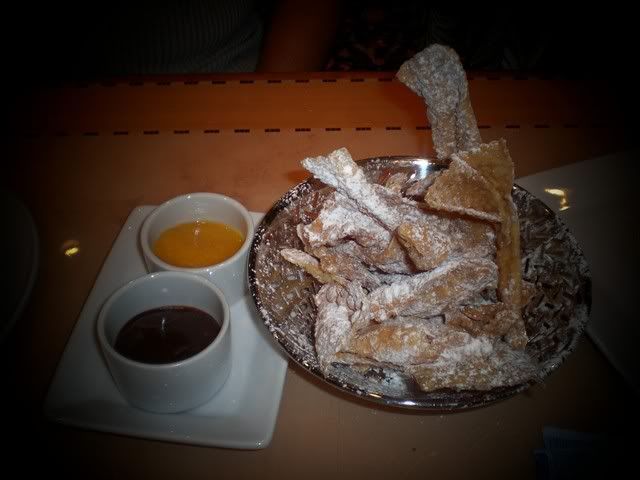 Fresh berries with vanilla gelato...




The Chocolate torte..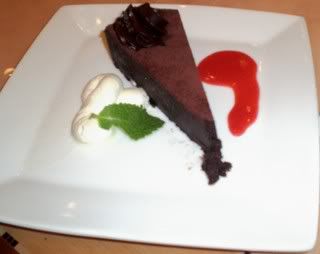 Unfortunately I was never able to visit Alfredos, but Tutto Italia was great!